Sarasota, Florida, is everything you'd expect from a thriving beach town community, including a tantalizing array of things to do. Sarasota offers beaches, boating, kayaking, yacht clubs, aquariums, exceptional dining in downtown Sarasota, shopping, salons, golf, and so much more. It's also a community steeped in history and infused with a rich appreciation for art and culture. Here are just a few of the many things to do in Sarasota.
Sarasota Beaches
Sarasota is known for its remarkable collection of beaches, each offering a unique experience.
Whether you're looking for cool, soft sands to soak in the warm sun, a place to search for fossils or seashells, a chance to catch the perfect wave, a waterside park to picnic, or a beachside path to ride your bike, you'll find the ideal beach in Sarasota.
While it's true that the miles and miles of shoreline are part of Sarasota's main draws, there are plenty of other adventures to be had.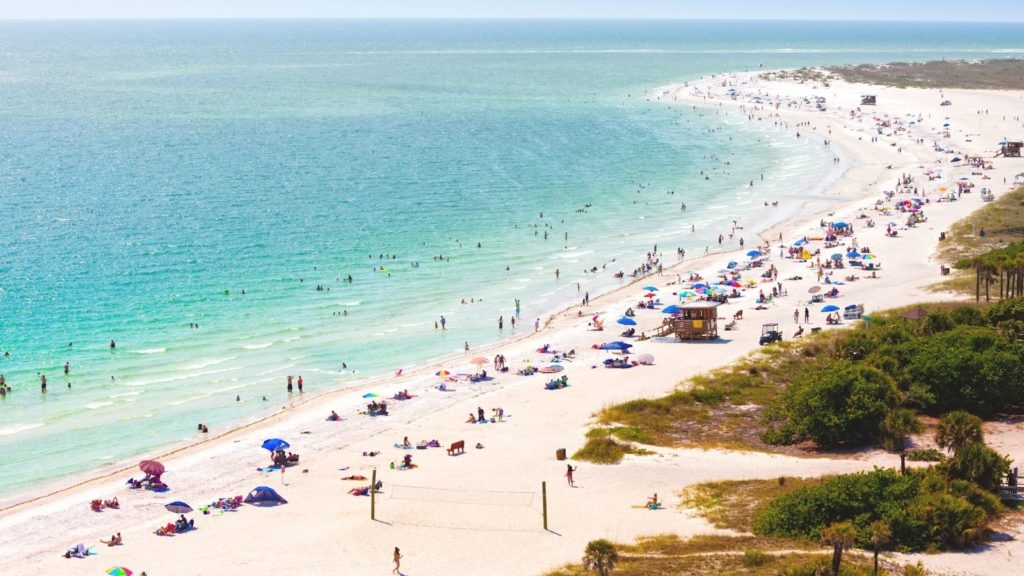 Ted Sperling Nature Park and Mangrove Tunnels
For kayaking fun, head to Ted Sperling Nature Park and Mangrove Tuells for one of the top-rated kayak launches in Florida. Just off the launch is a complex system of mangrove forests and tunnels, ideal for kayakers of all skill levels. But there's fun on dry land, too.
The park is home to a wide array of wildlife, including fish, aquatic birds, and Indian Manatee amidst the red mangroves that are essential to the local ecosystem.
Mote Marine Laboratory and Aquarium
When you want to appreciate the ocean without getting into it, visit Mote Marine Laboratory and Aquarium to experience exhilarating exhibits and special programs. The venue is the creation of scientists and explorers focused on research and education as stewards of the ocean.
At the aquarium, get up close to otters, alligators, sharks, sea turtles, manatees, and more. There's even a virtual reality experience in addition to an exploration gallery.
Sarasota Jungle Gardens
Another way to experience the love of animals in Sarasota is at the Sarasota Jungle Gardens. Here, you'll find free-roaming flamingos, a petting zoo, reptiles like alligators and crocodiles, parrots, lemurs, and much more.
Watch a parrot on roller-skates and bicycles at the Jungle Bird show, learn about owls, hawks, kookaburras, and more at the Wildlife Wonder Show, or take in knowledge about snakes, alligators, and more. And, after the shows, you can have an opportunity to get hands-on with some of the animals for a photo with your favorites.
Marie Selby Botanical Gardens
Divided among two campuses, Shelby Gardens houses a total of 45 acres of bayfront sanctuaries. The Downtown Sarasota campus features areas dedicated to the rainforest, desert, and display garden. It also features a number of greenhouses, including the Tropical Conservatory, a jaw-dropping collection of orchids and bromeliads, a butterfly garden, koi pond, and more, set around historic sites and the Museum of Botony and the Arts. 
The Historic Spanish Point Campus, the larger of the two, features learning opportunities about native and pioneer history amidst various smaller gardens, also with historical sites such as the White Cottage and Sunken Garden, Guptill House, Mary's Chapel, and more.
John and Mable Ringling Museum of Art
Visit the John and Mable Ringling Museum of Art, an impressive complex that stretches a span of 66 acres. The venue features the Ca' d'Zan mansion, Bayfront Gardens, the Circus Museum, and the State Art Museum of Florida.
John and Charles Ringling, also known as The Ringling Brothers, reached fame and fortune through miscellaneous investments but were most well known for their production of the Ringling Brothers Show or the Ringling Brothers Circus.
While on-site, grab a bite at The Ringling Grillroom, have a hot beverage at Mable's Coffee and Tea, take the little ones to the David F. Bolger Playspace, or visit the Ringling Museum store.
The Sarasota Ballet
Nationally and internationally recognized, the Sarasota Ballet has received rave reviews from The Wall Street Journal, The New York Times, and other highly reputable publications. The Sarasota Ballet has performed at Washington D.C.'s Kennedy Center and New York City's Joyce Theater, as well as the Jacob's Pillow Dance Festival in Massachusetts.
In addition to putting on stellar performances and spectacular special events, the Sarasota Ballet Conservatory works with students ages 11-18 to prepare them for careers in performing classical ballet. When students graduate, they have the opportunity to join the Sarasota Ballet.
Golf in Sarasota
As much as Sarasota is recognized for its diverse beaches, it's also known for its golf and country clubs, such as The Meadows Country Club, Laurel Oak Country Club, and The Founders Golf Club, among others in the city and surrounding areas.
Shopping in Sarasota
There are plenty of places in Sarasota to indulge in a bit of retail therapy. Whether you're shopping for trinkets and treasures or fashion to furniture, you're bound to find what you need and more in the several shops, boutiques, malls, and stores, including the Mall at University Town Center and Sarasota's downtown shopping district, featuring bookstores, stationery shops, metaphysical stores and places to pamper your pets.
The Sarasota Yacht Club
The Sarasota Yacht Club is a private campus featuring a 110-slip marina, heated pool, fitness center, indoor and outdoor bars, extraordinary dining, and more. The watersports offered at The Sarasota Yacht Club include kayaks, paddleboards, and sailboats.
Gulf coast cruises are held each month for members who participate in several regattas. The club also features more than 20 activity groups that have interests, including golf, skeet shooting, kayaking, hot rod cars, and more. And, for the members with little ones, the Sarasota Yacht Club offers childcare services while the big kids are having fun on the water.
Conclusion
Sarasota, Florida, is a piece of paradise that offers comfortable living with a wide array of things to do for people of all ages, backgrounds, and interests. Whether you're looking for a morning on the greens, a day at the beach, an animal encounter, a stroll through a garden, shopping, or fine dining, Sarasota, Florida has something to offer.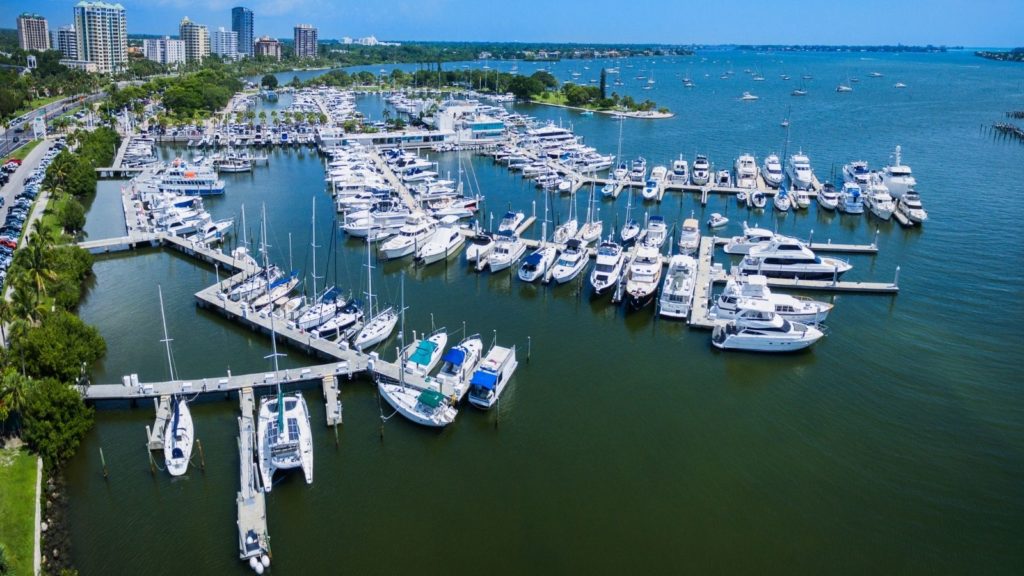 Have Questions?
Give  The Buetergerds Group a call today to learn more about local areas, discuss selling a house, or tour available homes for sale
Summary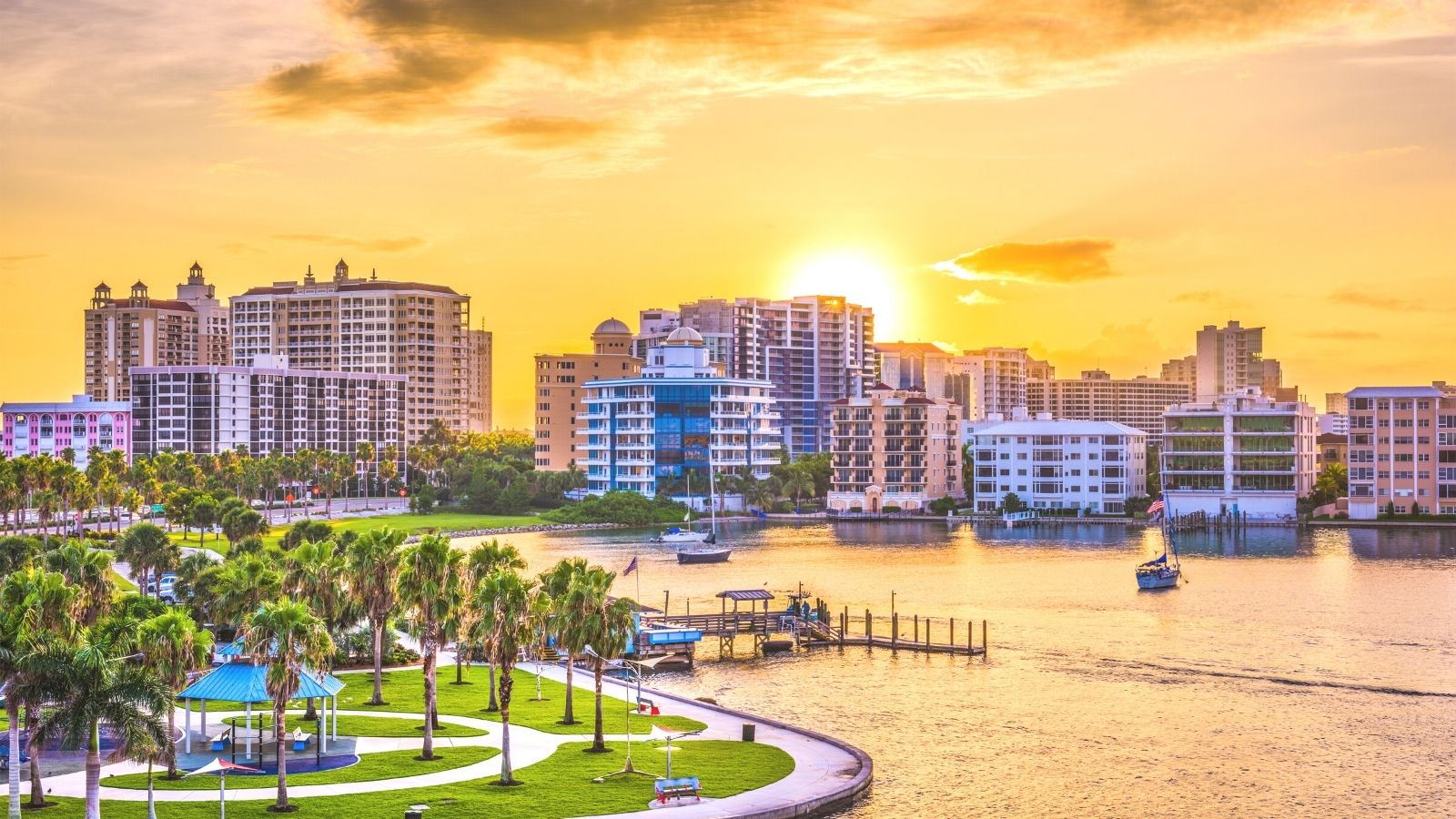 Article Name
Things to Do in Sarasota, FL
Description
Sarasota, Florida, is everything you'd expect from a thriving beach town community, including a tantalizing array of things to do. Sarasota offers beaches, boating, kayaking, yacht clubs, aquariums, exceptional dining in downtown Sarasota, shopping, salons, golf, and so much more.
Author