Venice, Florida, dotted with towering palm trees, is a charming beach community that offers waterfront lifestyles near an array of amenities, creature comforts, recreation, entertainment, and dining.
The area boasts top-notch schools, including colleges and universities, and offers an efficient public transportation system to make it easy to get from one area of the city to another without having to worry about parking.
Things to Do in Venice, Florida
There are several historic districts throughout Venice, Florida, including the Armada Road Multi-Family District, Eagle Point Historic District, Edgewood Historic District, Hotel Venice, and more. Spend a day taking a tour of the area's rich history.
The Venice Theatre puts on a diverse array of performances, many of which are performed by artists around the globe performing in their native languages. Top-quality theatre troupes provide creative entertainment and also hosts workshops and fellowship events like dinners, after-glow gatherings, and drum circles.
Venice Symphony celebrates love and respect for the power of music. Since 1974, the orchestra has been entertaining residents and visitors of Venice. It also offers multiple educational opportunities, including a youth orchestra and classes for adults.
Known as the "Shark's Tooth Capital of the World," Venice plays host to the annual Shark's Tooth Festival celebrating the multitude of fossilized shark's teeth along its coastal shores.
Other area attractions include the Venice Art Center, Venice Community Center, Venice Museum and Archives, and the Venice Performing Arts Center.
When you're ready for fun in the sun, find out why Venice is so popular by visiting its beautiful beach, with its iconic sail-style pavilion and public restrooms dating back to the 1960s. And, if you're hungry, the beach features a concession area for snacks and drinks.
Homes for Sale in Venice
Schools in Venice, Florida
Students attending public school in Venice, Florida are governed by Sarasota County Schools, an A-rated district whose promise is to create a caring and committed culture in their schools.
Noteworthy schools in the area include Venice Elementary, Venice Middle, and Venice High Schools. Venice is also home to the Student Leadership Academy, a charter school.
Venice also has easy access to a variety of parochial and secular private schools within the city and surrounding areas, such as Venice Christian School and Epiphany Cathedral School.
Students of higher education don't need to travel far; there are 31 colleges within 100 miles. Some of the most noteworthy colleges in the area include the Ringling College of Art and Design in Sarasota and the New College of Florida.
The Climate in Venice, Florida
Florida is known for its ideal weather, a reputation upheld by the city of Venice. It's true that the area gets more than its fair share of rain, 54 inches per year as opposed to the national average of 38, it also enjoys 252 days of sunshine each year, far more than the U.S. average of 205 days.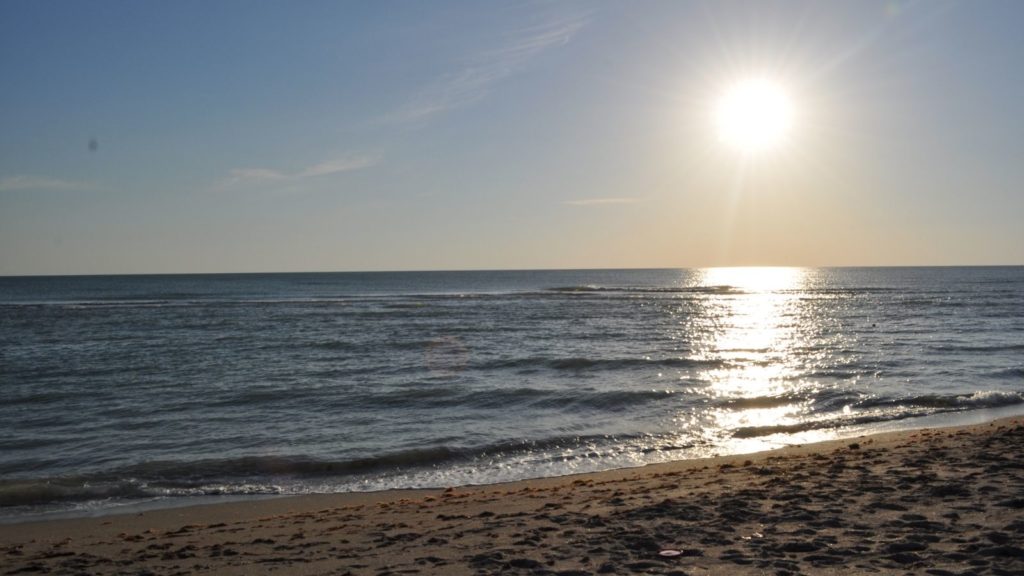 There are 106 days per year in Venice with some form of measurable precipitation, none of which is snow.
High temperatures in summer hover below 100 at a comfortable 91 degrees in July, on average, and winter lows stay well above freezing at a cozy 51 degrees.
Public Transportation in Venice, Florida
Bus service throughout Venice, Florida, is provided by the Sarasota County Area Transit system, or SCAT. The historic Venice Train Depot is now the local terminal.
There are three airports within proximity to Venice, including the Venice Municipal Airport for private and charter flights, Buchan Airport in Englewood, Florida, and the Sarasota-Bradenton International Airport in the stunning waterfront community of Sarasota.
Living in Venice, Florida
About 23,000 people have chosen to make themselves at home in the beautiful waterfront city of Venice, situated in Sarasota County, Florida's 34292 zip code. The community encompasses just over nine square miles on the coast.
Among its residents, Venice's median household annual income is estimated at $52,246, on par with Florida's yearly median household income of $52,594.
Homes in the area have estimated median values of about $230,637, not much higher than the state's median home value of $214,000.
When you've made up your mind to live your life by design, tailoring a beach lifestyle to fit your interests, consider looking toward the shores of Venice, Florida.
Have Questions?
Give  The Buetergerds Group a call today to learn more about local areas, discuss selling a house, or tour available homes for sale