The condition of your house for sale is what will determine, in large part, what a buyer is willing to pay. When people view your home online or in person, they're either charmed and want to see more, or they're discouraged and start to devalue the property. For this reason, it's important to prepare your home so that it's in its absolute best condition for showings. This preparation is called staging. Here are some tips for staging your house for sale.
Declutter Every Space in Your Home
Decluttering is difficult, especially when you think about decluttering every space in your home, including closets, cabinets, pantries, cupboards, drawers, and even under sinks to clean out toiletries and cleaning supplies.
One tip is to take it one room at a time but to commit to completing that room in a certain time frame. It might help to have a bag for trash, a box for paperwork and photographs, a container for items to donate or give away, and boxes for packing things you won't need before your move.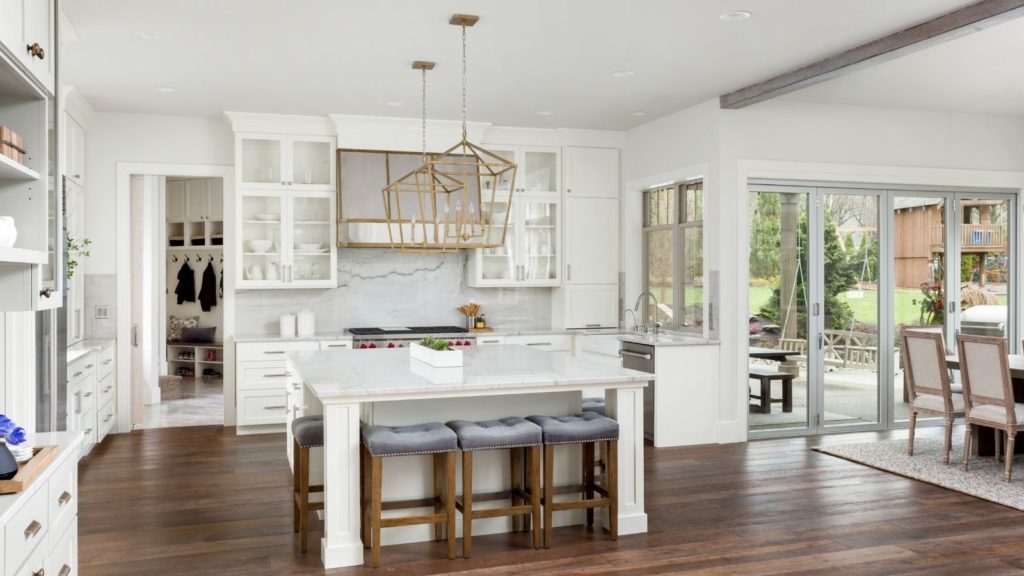 Plan a little extra time for nostalgia and trips down memory lane. You'll literally be touching everything you've accumulated during your time living in the house.
Remove any stacks of paper or miscellaneous piles from counters and tabletops.
Decluttering also applies to extra furniture such as unused desks, china cabinets, extra dining room chairs, or anything that you don't absolutely have to have in the next two to three months. Large pieces of furniture can darken a room, make it feel smaller, and give it the sense of being over-stuffed.
Put Away Your Personals
With each room of your house decluttered, it's time to move to the personal items, such as photographs, artwork, refrigerator drawings and magnets, books and magazines, knickknacks, and all the other items that made that house your home.
The goal in depersonalizing, aside from preparing for your pending move, is to create a clean slate so that buyers can imagine their photographs and artwork on the walls and their furniture in the rooms.
Another reason to depersonalize is so that you don't risk offending a buyer whose belief system is different than yours.
Depersonalizing also applies to paint and wallpaper. If you've chosen bold colors or vibrant prints, it's a good idea to tone it down with soft, warm, neutral colors. Plus, a fresh coat of paint can help a house feel newer and fresher.
Deep Clean from Top to Bottom
Cleaning as a part of staging goes far beyond the typical tidying that's done in a home. In staging, you cover everything from ceiling fans and air vents to baseboards and carpets. The toilets, bathtubs, and sinks should all be bleached. Re-caulking can also be an inexpensive way to make these areas more appealing to buyers.
You'll also need to clean inside the oven, microwave, and refrigerator because buyers will investigate these areas.
Don't forget to look under the sinks for any signs of leaks, standing water, or musty smells.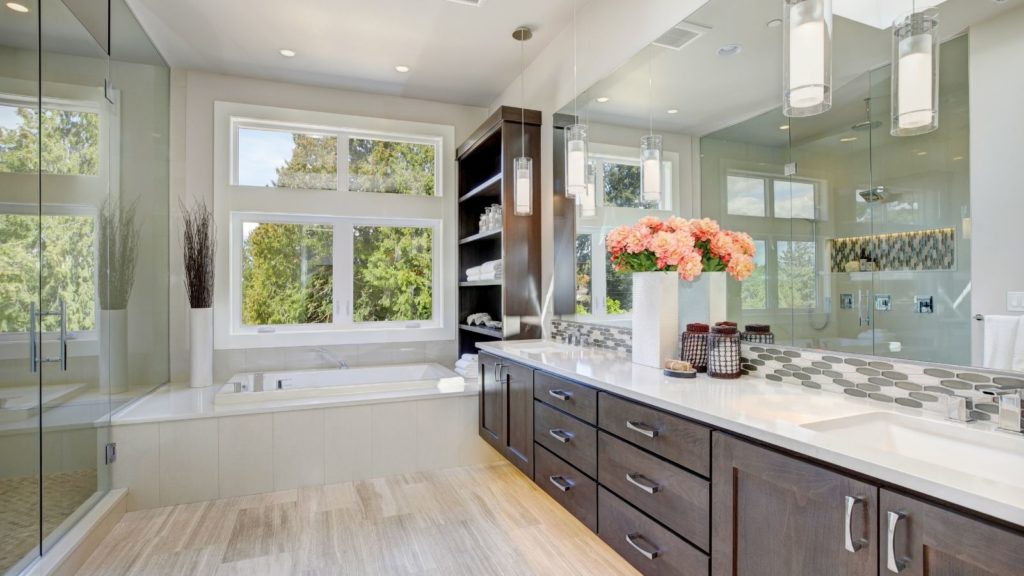 If you have a laundry room, make sure the appliances are wiped down and that you don't have any clean or dirty clothes folded, hanging, or piled in that space.
If the floors are in poor condition, beyond a shampoo or a mop, consider replacing them. When a buyer sees damaged flooring, they're disheartened, see a home improvement project, and start devaluing the property. You'll find it may be a wiser investment to replace the floors before showing.
If you're not up to the task of scrubbing every area of your home, consider outsourcing the job to a professional cleaning company.
Accentuate the Property Thoughtfully
There are several small, inexpensive projects you can undertake that might increase the perceived value of your home significantly. During showings, make sure all the window coverings are open and that the windows are clean to allow in the most natural light.
Replace window and door screens.
Put out a new welcome mat.
Put potted flowers by the entryway.
Change out doorknobs and locks.
Update the light switch and electrical socket plate covers.
Give the bathrooms a spa-like feel with white towels, plants, and candles.
Add vases of fresh flowers in the living room
Put a bowl of fresh fruit on the kitchen table
Changing the screens, caulking, plate covers, and other small updates could also increase the actual value of your home. Appraisers tend to gauge a home's value in $500 increments, so a few bucks and a little time could go a long way!
Pay Extra Attention to Curb Appeal
With the inside of your home prepped and ready for showings, it's time to turn your attention to the outside. Stand across the street from your house and look at your property from the perspective of a potential buyer. What do you see?
Consider power washing the exterior or having someone do it for you. If there's a porch, steps, or railing, make sure they're not chipping and, if necessary, paint them.
Mow the lawn, trim the hedges, pull any weeds, pick up any trash, and put away any lawn furniture and toys that don't add value. However, if you do have a nice set of lawn or patio furniture, you could arrange it into pleasant conversational areas to give the impression of more usable living space.
Bonus Points in Staging
One extra step you could take in staging is to put together a binder with useful information about nearby amenities to leave out for buyers to look through. In it, you could feature some of your favorite hot spots like local restaurants, shops, parks, and recreation.
Another nice touch is to bake cookies or light candles before showings so that guests are welcomed by the pleasant scents of home.
Talk with Your Real Estate Agent About Staging
Your qualified, professional real estate agent is highly experienced in staging homes for sale. With your permission, he or she will walk the home with you, inside and out, to find areas where you may be able to do minor repairs, upgrades, or ways to improve your home for showings and increase the number of offers and their value.
Have Questions?
Give  The Buetergerds Group a call today to learn more about local areas, discuss selling a house, or tour available homes for sale
Summary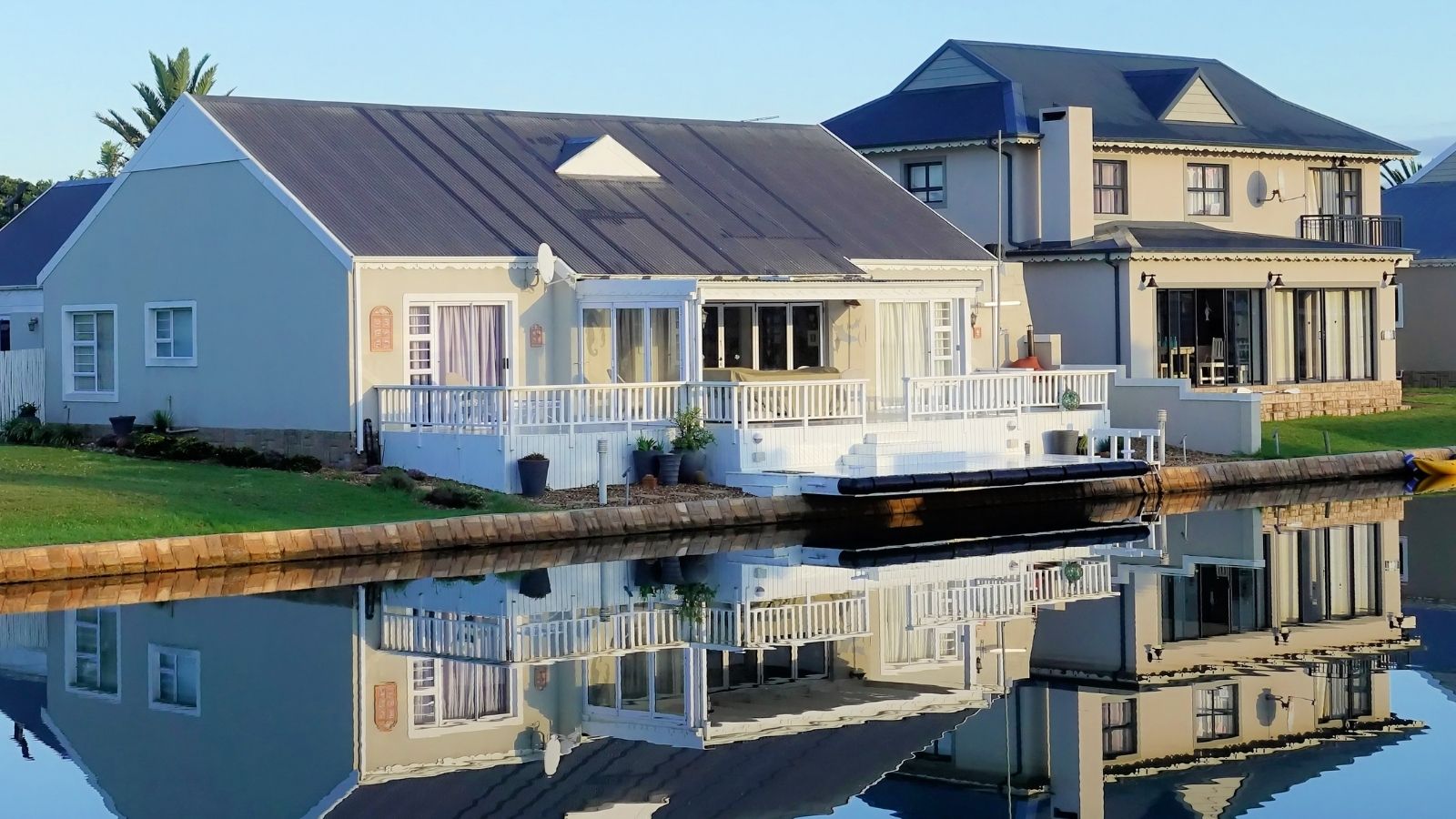 Article Name
Staging Your House for Sale
Description
The condition of your house for sale is what will determine, in large part, what a buyer is willing to pay. When people view your home online or in person, they're either charmed and want to see more, or they're discouraged and start to devalue the property.
Author